Hearing aid evaluations
We have access to the best Audiology products at varying levels of technology and cost. We are thus able to provide an individualized solution based on your hearing loss, your lifestyle and your preferences and budget. There are different hearing aid styles available. The style of hearing aid is determined by your hearing loss, size of your ear canal and your preference. Your audiologist will give you information about the different hearing aid styles for you to make an informed decision.
---
The following international hearing aid brands are available at Hearcare Plus.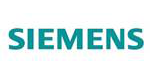 ---
Hearing aid fittings
The fitting of the hearing instruments takes place approximately one week after they have been ordered. We allow enough time (approximately an hour) to ensure that the aid fits comfortably, it is programmed to the optimum settings and the sound quality and volume are satisfactory. We patiently give you proper instruction in the use and care of the product. A follow-up session is usually booked for one-to two weeks after the fitting session.
---
Hearing aid Trials
Hearing aid trails are available and can be discussed with your audiologist
---
Hearing aid cleaning, re-tubing, repair and services
Cleaning and re-tubing can be done at the practice. Your audiologist can send your hearing aids to the relevant hearing aid manufacturer for services.
---
Hearing aid adjustments
Today's hearing aids can be adjusted if your hearing, needs or preferences change. This way it is possible to give you a clearer or more comfortable sound quality.
---
Hearing aid batteries and other accessories
This includes hearing aid batteries (all sizes), rechargeable batteries for rechargeable hearing aids, domes, wax filters and tubing.
---
Wireless hearing solutions
Most hearing aids have wireless technology that provides consistent wireless performance while streaming sound from cell phones, TV, music and other media- either directly, or via a wireless interface
Rechargeable Hearing aids
There is new Lithium ion battery powered hearing aids available in most of the hearing aid brands that we supply. This is similar to how you charge your cellphone.
Lithium ion batteries are fast charging and are climate resistant.
Charging your hearing aids for a few hours gives you a full day of hearing aid performance.
This is useful for people who have difficulty changing their hearing aid batteries.
Some of the hearing aid chargers act as power banks. This is very useful for traveling and even during load shedding